Flurry Interstitial Ads & Analytics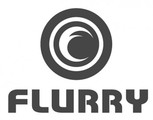 Chen was working with a customer that needed some specific ad network support and decided to open source some of that work. We now have integration with Flurry both for its ads and analytics support both of which are pretty cool and have some distinct advantages over the current Google equivalents.
You can download the project here, Chen wrote a very detailed usage tutorial in the wiki page so there is no point in repeating it.
One of the big advantages here is that the flurry integration is a cn1lib project which makes it a great integration reference tutorial. We now have 2 ad networks integrated in that way which means that if you want to integrate another one you have a beaten path to follow.
Shai is the co-founder of Codename One. He's been a professional programmer for over 25 years. During that time he has worked with dozens of companies including Sun Microsystems.